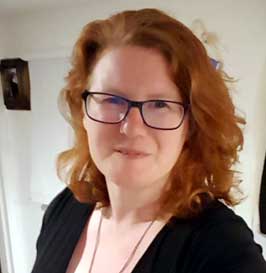 I have been helping non-profit and entrepreneur clients do good things better since the mid 1990s. I am experienced and practical, and enjoy getting useful things done.
These are the values I have worked by in over 20 years of business.
-Sophia Kelly, owner, Tailored Tech
Know your client and their workers – what they need, what their problems are from their perspective. Find out how they think, what their learning style is, how they process and interact with information, so you can communicate most effectively with them.
Be interested in how they do things now and why. Find out what works and what doesn't, and why the client thinks that is so.
Build trust. Listen. Own your mistakes if you make them and resolve them immediately. Under-promise and over-deliver. Demonstrate that you have done all this.
Be paid fairly for your work. Document and sign off. Be retained and then deliver. Hold the client responsible for their part but take the rest off their hands and make it all better.
Be compassionate. Be honest. Be direct and frank. Own your expertise and give clear advice.
Make technology less complicated and less scary. Help organizations change in compassionate and helpful ways which are worth the effort.
Recommend the least invasive solution that will work, solve the problem and disrupt the clients workflow the least. Right-sized, appropriate technology is often a better fit than a flashy, radical change.
Listen, synergize information you receive from the client and pull in other information to find a solution that fits.
Solve problems. Think about marketing and design impact from the perspective of the clients customers and stakeholders. Shape everything to meet the goal along the way.
Write clearly. Explain things well. Plan for being able to measure results easily and effectively.
Work should not feel like a bureaucracy. Keep your eyes on actually making a difference and helping people in practical ways.
Support strengths. Find the gems and assets that already exist and expand their use and impact. Document existing best practices and expand them.
Help people do good things better.